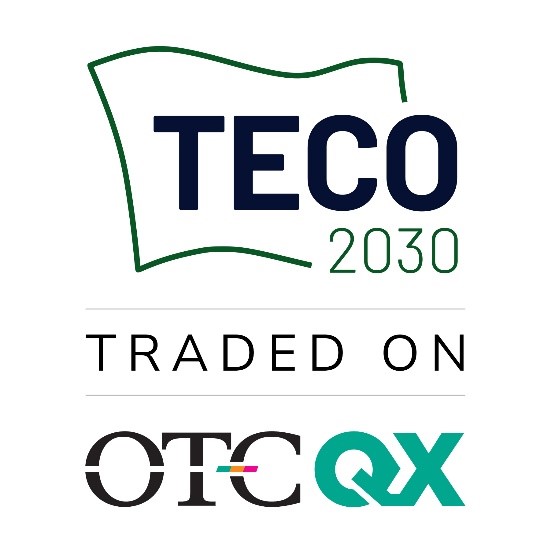 TECO 2030 ASA commences trading on the OTCQX Market
Published: 07.06.2022
(Lysaker, Norway / New York, USA, June 7th 2022) TECO 2030 (OTCQX: TECFF, OSE: TECO) has today been upgraded from the OTCQB Venture Market to OTCQX. Today marks the first day of trading on the OTCQX. Trading on OTCQX will enhance the visibility and accessibility of the Company to U.S. investors.
The OTCQX Best Market provides value and convenience to U.S. investors, brokers and institutions seeking to trade TECFF. The OTCQX Best Market is OTC Markets Group's premier market for established, investor-focused U.S. and international companies. To be eligible, companies must meet high financial standards, follow best practice corporate governance, demonstrate compliance with U.S. securities laws, be current in their disclosure, and have a professional third-party sponsor introduction.
"This marks another milestone on our voyage to zero emission hydrogen-based fuel cell energy generation, and increase our visibility in the United States," says Tore Enger, Group CEO, TECO 2030 ASA. "We are pleased to have commenced trading on OTCQX and looking forward to welcoming more and new U.S based investors," Enger adds.
Subscribe to TECO 2030 ASA
Subscribe to all the latest releases and announcements from TECO 2030 ASA by registering your e-mail address below. You can unsubscribe at any time.