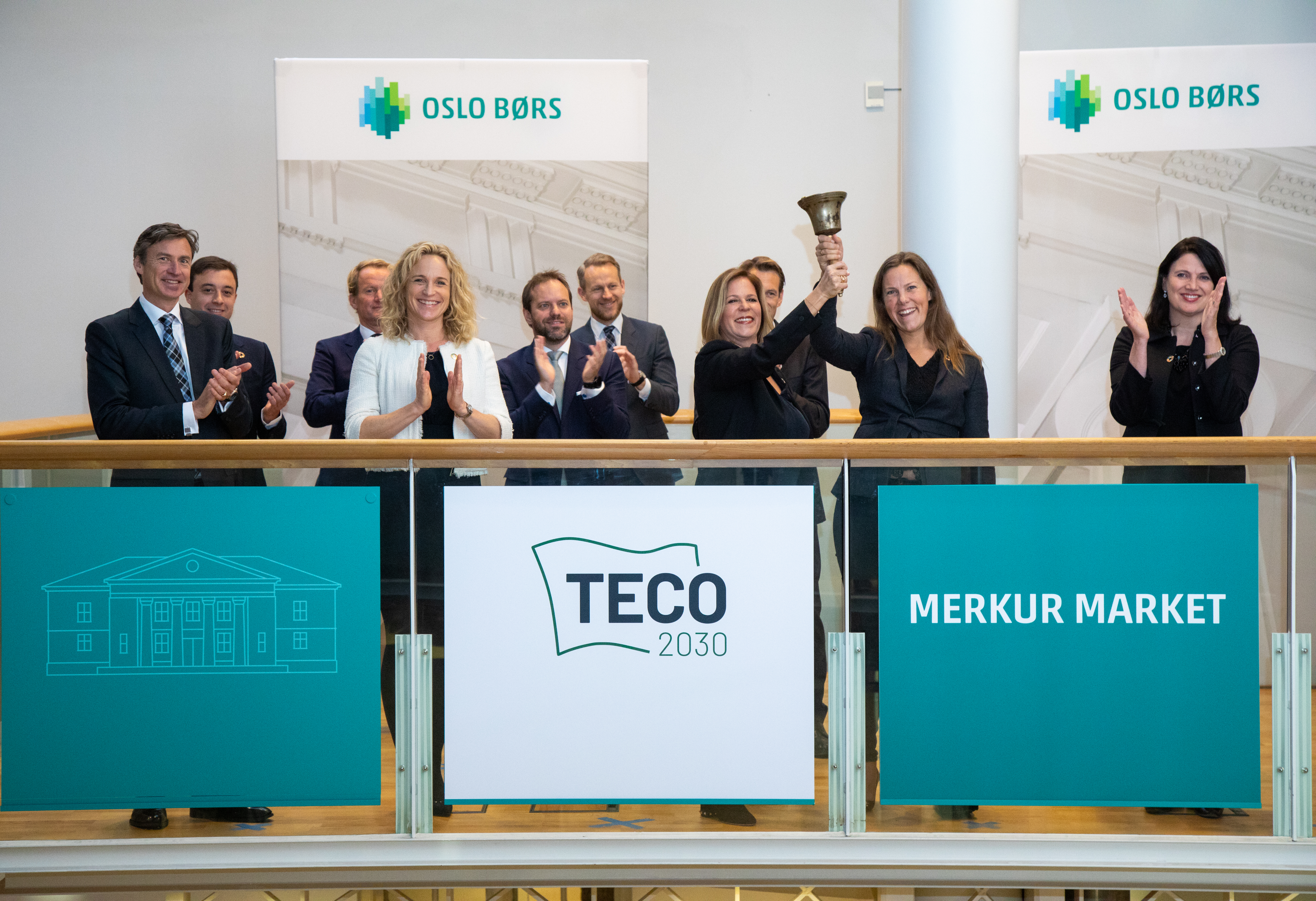 Shares of TECO 2030 successfully listed
Published: 12.10.2020
Lysaker, Norway, 12 October 2020: TECO 2030 ASA (OSE: TECO-ME) today started trading on Merkur Market, a multilateral trading facility operated by the Oslo Stock Exchange, giving investors an opportunity to invest in the transformation of the world's shipping fleet to zero emissions.
"This is the first page of a new chapter for TECO 2030. The listing gives us a platform from which we can work even more effectively to support the shipping industry's move from yesterday's technology to the technology of the future, hydrogen-based fuel cells.," said Tore Enger, CEO of TECO 2030 ASA.
TECO 2030 develops the TECO Marine Fuel Cell, a modular hydrogen Proton Exchange Membrane fuel cell system specifically designed for heavy-duty marine applications, offering emission free propulsion by using hydrogen as fuel. The company also supplies other technology products aimed at reducing the environmental footprint of the shipping industry.
The listing follows a public share offering raising NOK 80 million at a price of NOK 40 per share, corresponding to a pre-money equity value of NOK 400 million. Following the offering, the company has more than 450 new shareholders.
For further information please visit www.teco2030.no.
Subscribe to TECO 2030 ASA
Subscribe to all the latest releases and announcements from TECO 2030 ASA by registering your e-mail address below. You can unsubscribe at any time.