TECO 2030 and AVL Successfully Complete Feasibility Study on Industrializing Heavy-Duty Truck Systems
31.05.2023
2 min
(Lysaker, Norway, May 31st, 2023) TECO 2030 (OSE: TECO, OTCQX: TECFF, ISIN: NO0010887516) successfully completes feasibility study for developing and industrializing a one size fits all heavy-duty truck fuel cell system.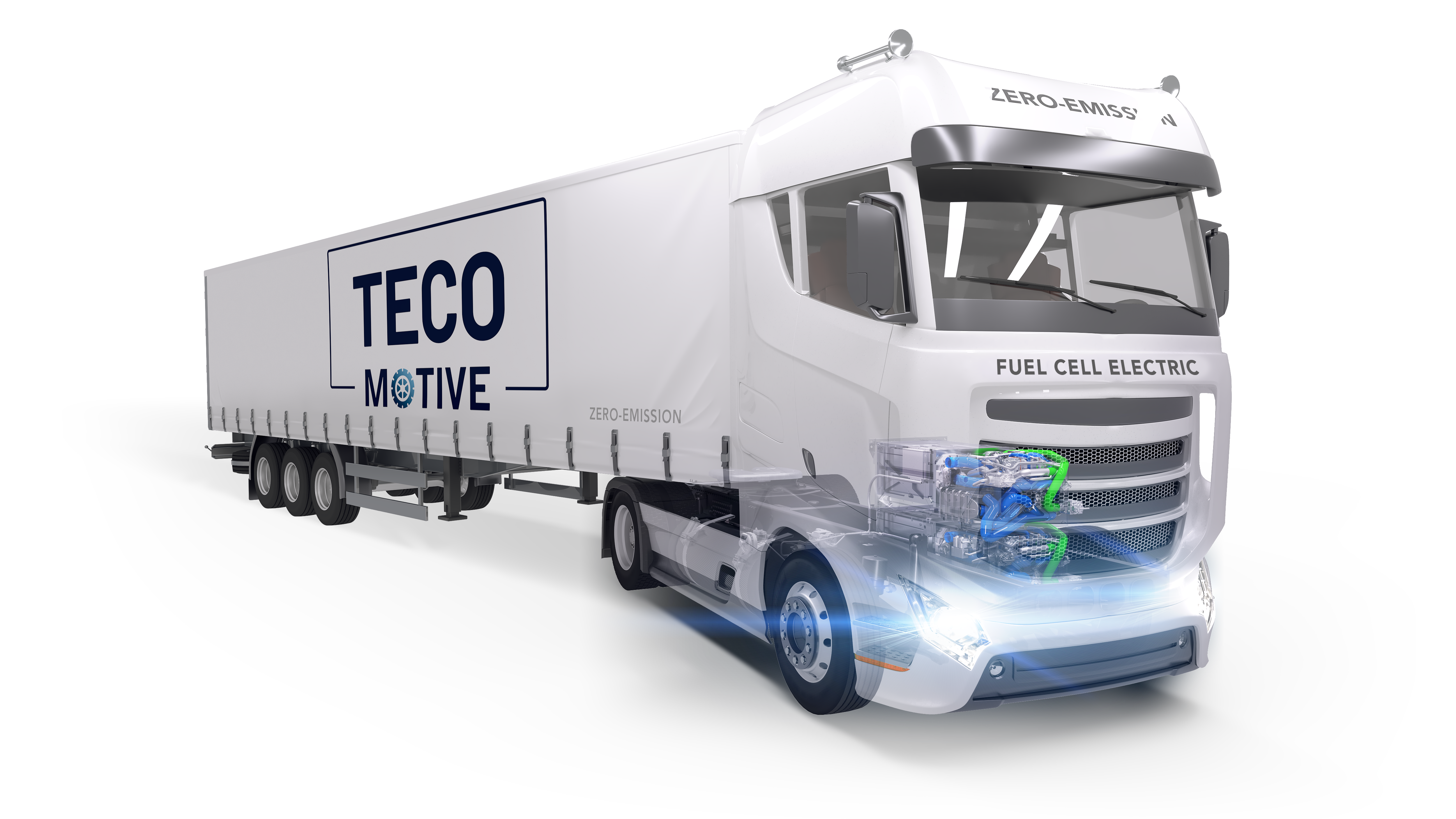 The feasibility study was pushed out in time, due to the broader investigation scope regarding product development of an automotive fuel cell system and how it can be industrialized at our existing production facility in Narvik. The results from the feasibility study proved that system performance targets could be met or exceeded while using existing TECO 2030 infrastructure in Narvik and our marine fuel cell technology.
Through the study, the parties have investigated how the same fuel cell system packaging can be universally integrated to fit into both an EU 40 ton- and US class 8 heavy duty truck. Our design investigations, complemented by a performance simulation study revealed that we could industrialize a range of automotive fuel cell systems ranging from 280 to 320kW, by utilizing the existing FCM400 supply chain, 100kW marine stack technology and reach large production volumes faster with the existing production infrastructure in Narvik.
TECO 2030 will deliver 4 x 100kW fuel cell stacks to the 'AVL Fuel Cell DemoTruck' project towards the end of 2023. The goal of this project is to validate the stack technology together with AVL's HyTruck prototype fuel cell module for heavy-duty trucks.
"It is with great pleasure that we complete the feasibility study with AVL, the results represent a significant business opportunity that we would like to be a part of. We are in dialogue with potential investors and off-takers for such a business case, the dialogues are ongoing with OEM's, Tier 1 suppliers, and other institutional investors, and we are open to discuss the venture with other interested parties as well" says Tore Enger, Group CEO, TECO 2030. "The business case for this venture holds enormous potential, given that there are millions of heavy-duty trucks worldwide that could be retrofitted with our zero-emission fuel cell system," Mr. Enger concludes.
"We see increasing traction in the adoption of fuel cell technology, in particular in the heavy-duty truck segment. With this project, we want to support one of our customers in bringing vehicles early to the market with a performance and drivability not seen before with fuel cells," says Juergen Rechberger, Vice President Hydrogen & Fuel Cell, AVL List GmbH.
Subscribe to TECO 2030 ASA
Subscribe to all the latest releases and announcements from TECO 2030 ASA by registering your e-mail address below. You can unsubscribe at any time.