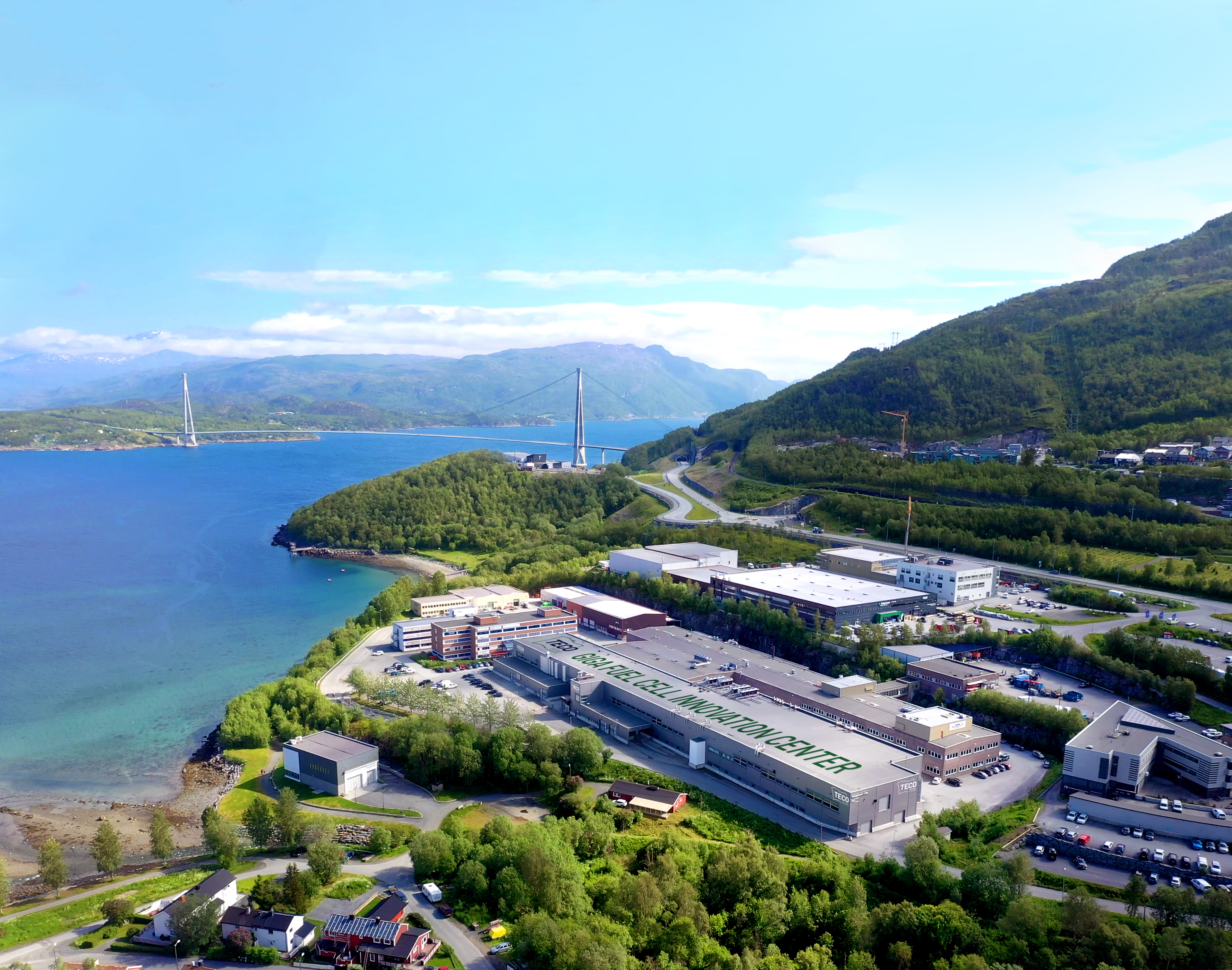 TECO 2030 signerer MoU med thyssenkrupp Automation Engineering for levering av produksjonsutstyr for brenselceller i Narvik
Published: 08.09.2022
(Hamburg, Tyskland, 8. september 2022) TECO 2030 (OSE: TECO) og thyssenkrupp Automation Engineering GmbH har signert et Memorandum of Understanding (MoU) for å levere hele PEM brenselcelleproduksjonslinjen til TECO 2030s Innovasjonssenter i Narvik, Norge.
TECO 2030 er godt i gang med planleggingen av produksjonslinjeutstyret i Narvik og er fornøyd med å ha signert en MoU med en bransjeledende leverandør thyssenkrupp Automation Engineering.
MoU er samarbeidsplattformen for levering og installasjon av brenselcelleproduksjonslinjen i TECO 2030s innovasjonssenter i Narvik. Alt utstyret vil bli levert fra thyssenkrupp Automation Engineering og er ment å fullføre den første fulle produksjonslinjen inkludert stackmontering, modulmontering og testutstyr. Dette vil være den første produksjonslinjen av flere produksjonslinjer ved TECO 2030 Innovation Center i Narvik og vil bidra til å skape mange nye arbeidsplasser i regionen.
"Jeg tror denne MoUen med thyssenkrupp Automation Engineering representerer begynnelsen på et langsiktig og sterkt partnerskap. Vi gleder oss til å gå videre med brenselcelleproduksjonsprosjektet i Narvik og er ydmyke for å samarbeide med en anerkjent leverandør som thyssenkrupp Automation Engineering, sier Tore Enger, konsernsjef, TECO 2030.
"Vi ser frem til å jobbe med TECO 2030 for å realisere nullutslippsshipping og tungindustri, og deres mål om å etablere en komplett PEM brenselcelleproduksjonslinje i Narvik," Michael Menneking, administrerende direktør i thyssenkrupp Automation Engineering.
Subscribe to TECO 2030 ASA
Subscribe to all the latest releases and announcements from TECO 2030 ASA by registering your e-mail address below. You can unsubscribe at any time.