TECO 2030 Expands its Partnership with Chart Industries Inc
03.05.2023
1 min
(Lysaker, Norway, May 3rd 2023 – TECO 2030 (OSE: TECO, OTCQX: TECFF, ISIN: NO0010887516) and Chart Industries, Inc. (NYSE: GTLS, "Chart") have expanded their existing cooperation agreement on Chart's Cryogenic Carbon Capture™ process technology ("CCC"), to include Chart's offer of liquid cryogenic fuel storage and supply systems, as well as Howden's hydrogen solutions.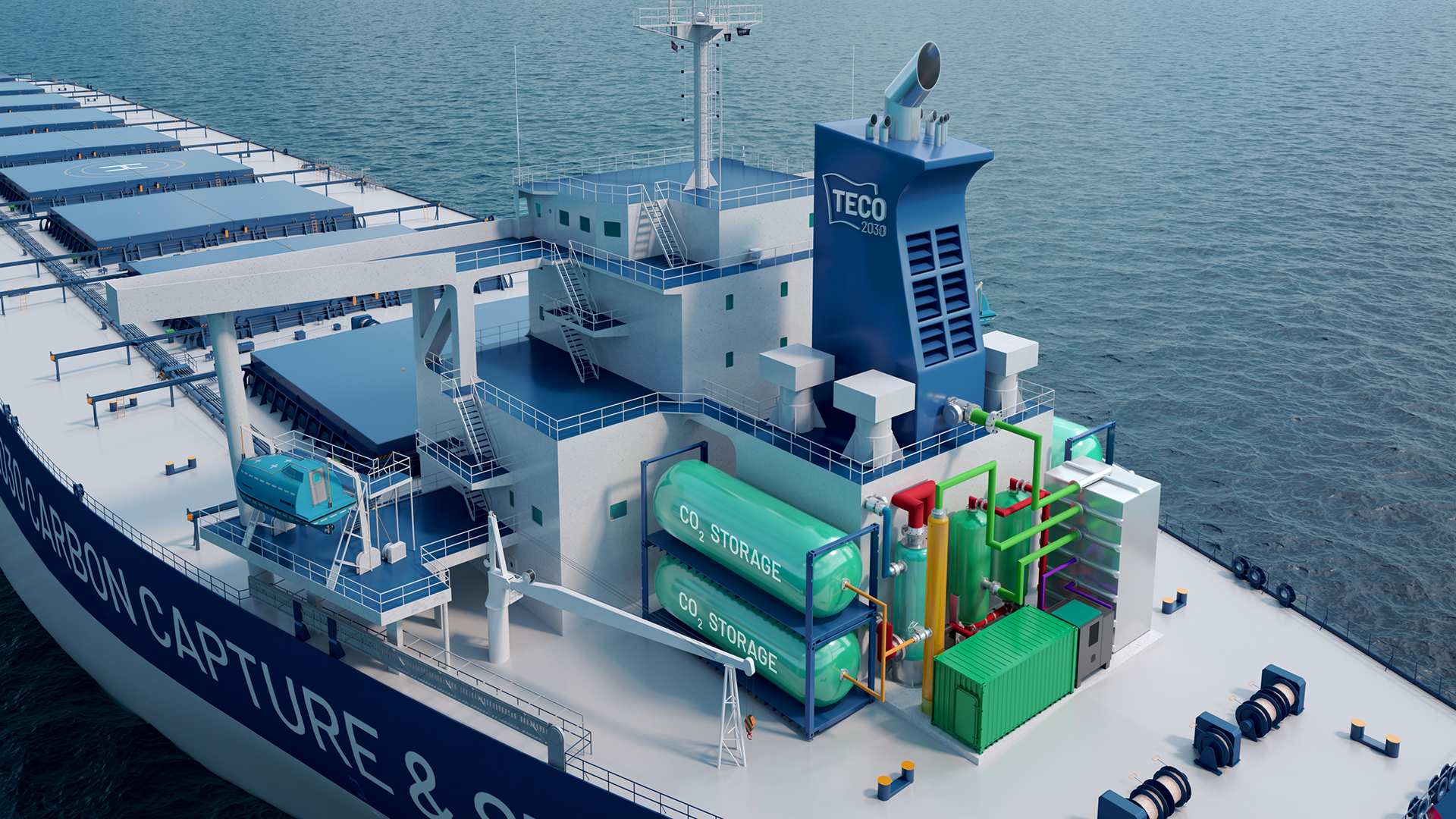 Under the expanded agreement, Chart, Howden (a Chart Industries Group company) and TECO 2030 will combine their expertise to offer improved ship efficiencies and reductions in carbon emissions.
"We are excited to strengthen our relationship and broaden our solution into TECO 2030 to include Howden", said Jill Evanko, CEO Chart Industries. "Carbon capture for ships will be one of several solutions deployed by the shipping industry to reach the greenhouse gas emissions goals set forth by the International Maritime Organization."
Chart, including Howden, has solutions including leading compression technologies, storage and transport equipment, liquefaction technology, cryogenic carbon capture and end-use capabilities across the value chain for both gaseous and liquid hydrogen handling. This full solution offering combines over 160 years of hydrogen experience and is supported by a global network of product experts, regional presence and service capabilities in Australia and Southeast Asia which will provide on the ground support to Hydrexia.
"I am pleased to work closer with Chart on decarbonizing the shipping industry, an industry TECO knows well. We are fully aligned to reach our common goals. When speaking with customers, we see increased interest for both hydrogen fuel cells and carbon capture and storage solutions," said Tore Enger, Group CEO of TECO 2030.
TECO 2030 is a Norwegian company that focuses on developing, manufacturing and supplying green hydrogen fuel cells for the maritime industry, as well as offering exhaust gas cleaning systems and carbon capture and storage solutions.TECO 2030's main goal is to help the shipping industry transition to more sustainable practices by providing solutions that reduce emissions and improve energy efficiency.
Keywords
carbon capture and storage
fuel cells
hydrogen
karbonfangst og lagring
Subscribe to TECO 2030 ASA
Subscribe to all the latest releases and announcements from TECO 2030 ASA by registering your e-mail address below. You can unsubscribe at any time.